You can select a cover image for your terms on the desktop and mobile versions of pixiv.
You can decorate your Request terms with an image by selecting a cover image.
You can pick something for the enjoyment of fans going to look at your terms or use it to communicate with your fans.
Furthermore, remember that any important things you want your fans to know can and should be conveyed through a written description in the terms details section.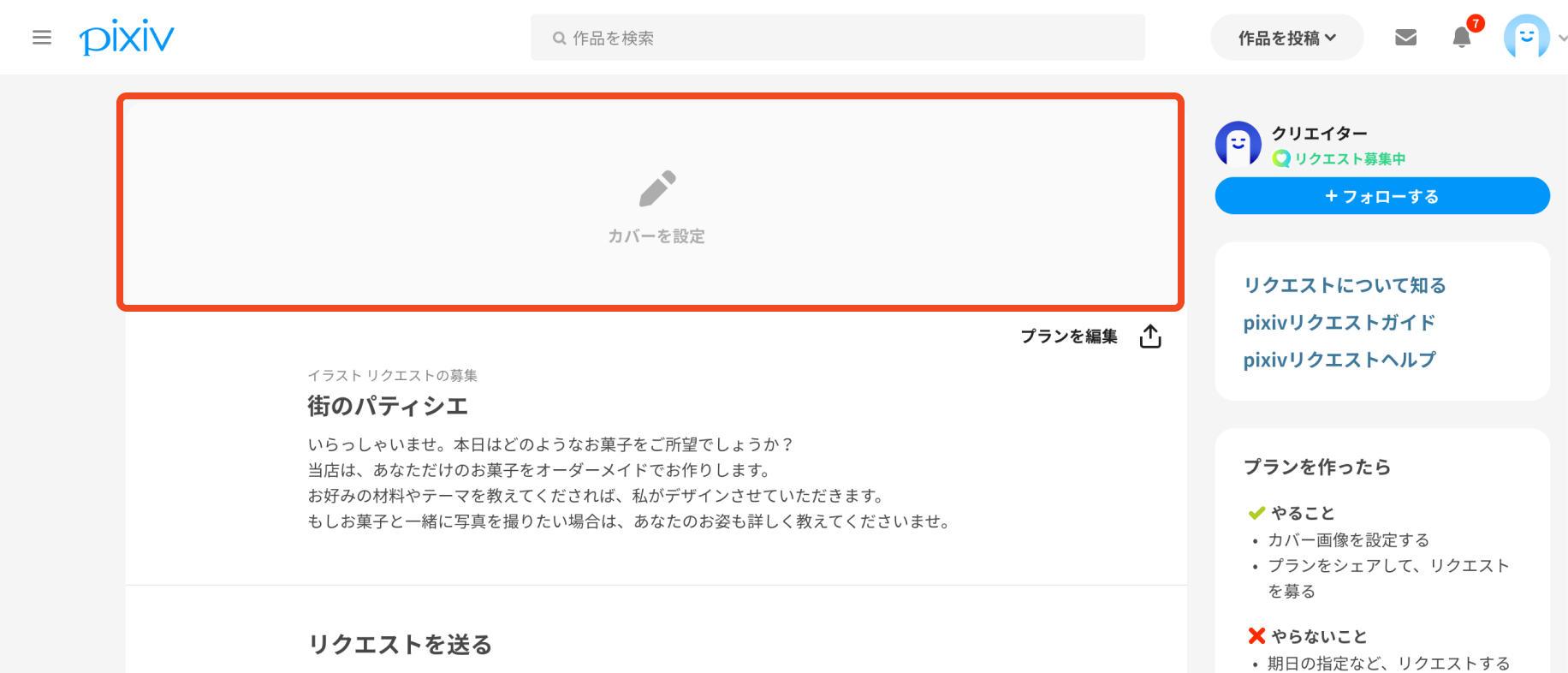 You can upload a terms cover image by clicking the pencil icon on the upper part of the page with your terms' details.
You can upload a JPEG / PNG/ GIF that is under 8MB. Recommended aspect ratio is 2:1.
You also cannot upload an image that is R-18, R-18G, or violates any of our Guidelines.
We will switch any inappropriate image to private.
Your cover image might also not be displayed depending on the other conditions or location.