This option allows you to specify whether or not your work was generated by AI.
■ About AI-generated work
We define "AI-generated" work as work in which all or most of the production process is carried out by AI.
To learn more, please check the following Help page.
■ What happens if I check "Yes" and mark my work as AI-generated?
It may get featured in AI-generated rankings.
It may not be displayed on certain pages to those who have picked the "Display fewer" option in their display settings for AI-generated work. To learn more, please refer to "What are display settings for AI-generated work?"
The above conditions are subject to change at our discretion.
■ How to set your work as AI-generated
You can do so from pixiv's posting or editing pages.
These settings are available for illustrations, Ugoira, manga, novels, and novel series.
Below is an example of an illustration posting page.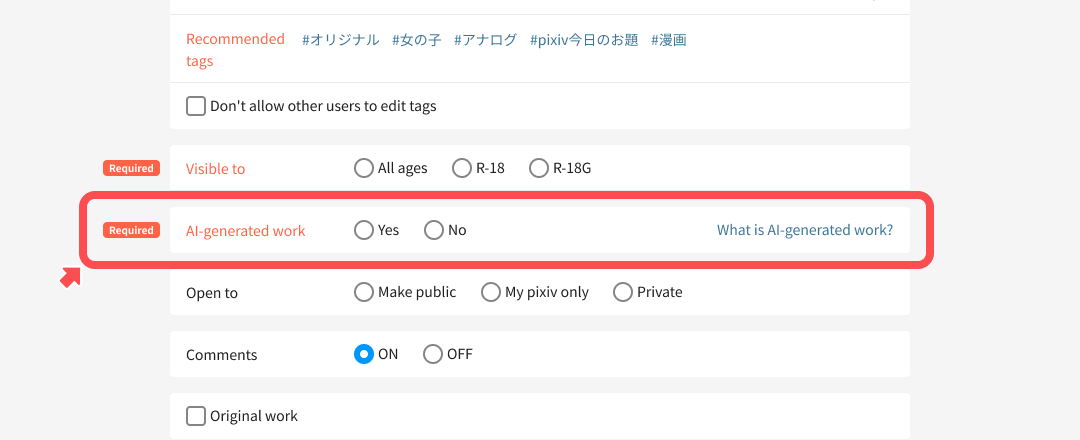 When a work is set to AI-generated, it will display a label with the same notation.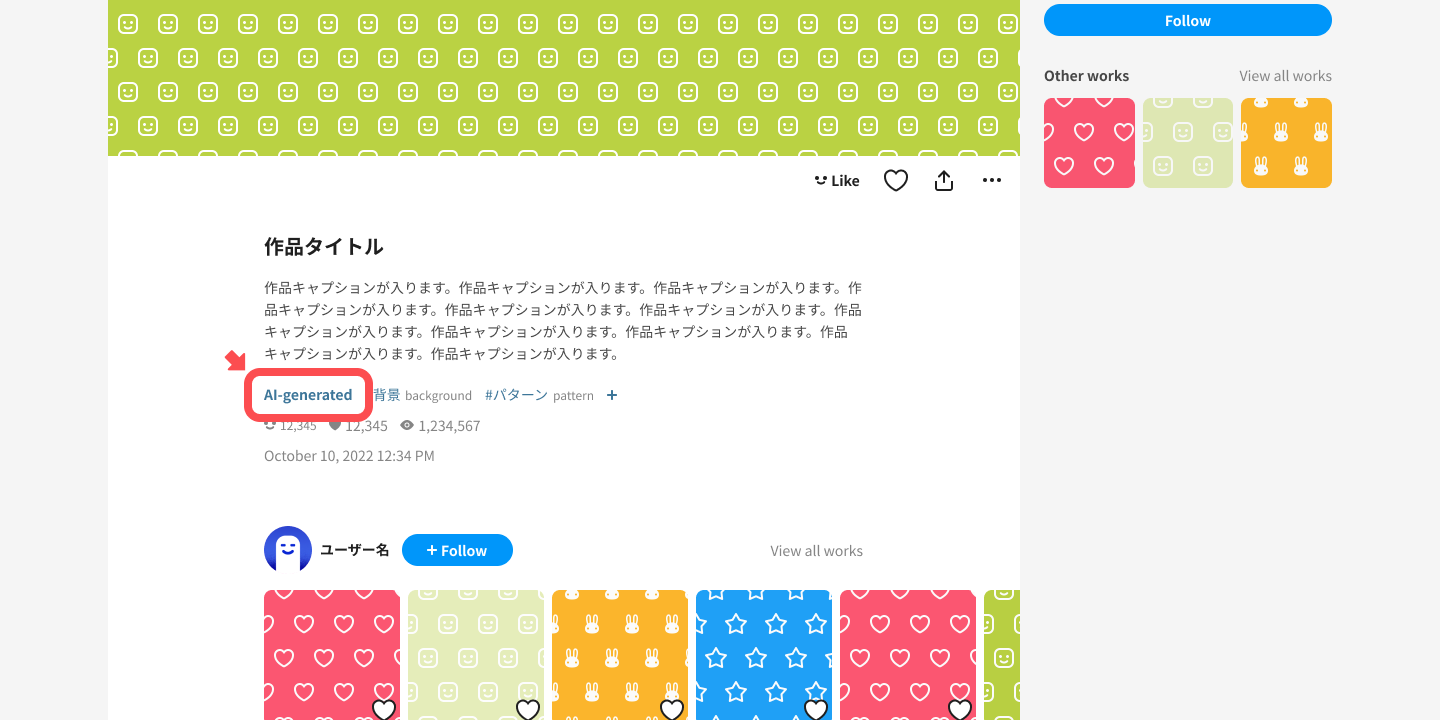 Related Help articles