Pixiv premium members can repost using the information change screen of the contents. You can repost both illustrations and manga. Pages can be added or deleted in case of multiple formats.
* When reposting it may take time for the thumbnail to change.
■ Procedure for reposting
1.Select Repost content from the contents page.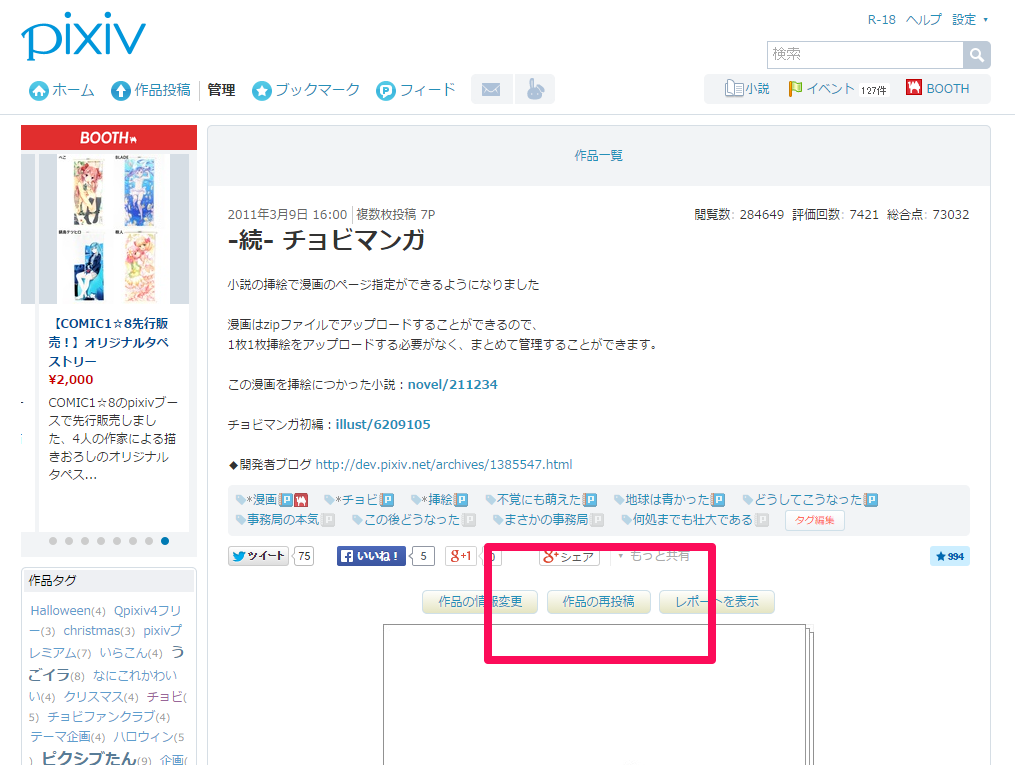 2.Click "Select files".

3.Select the content image(s) to be reposted.
Multiple images can be selected by holding down the SHIFT button on the keyboard while selecting or by dragging the mouse.
* Please select all content images you want to repost.
* Please select all images that are to be submitted even when adding a page.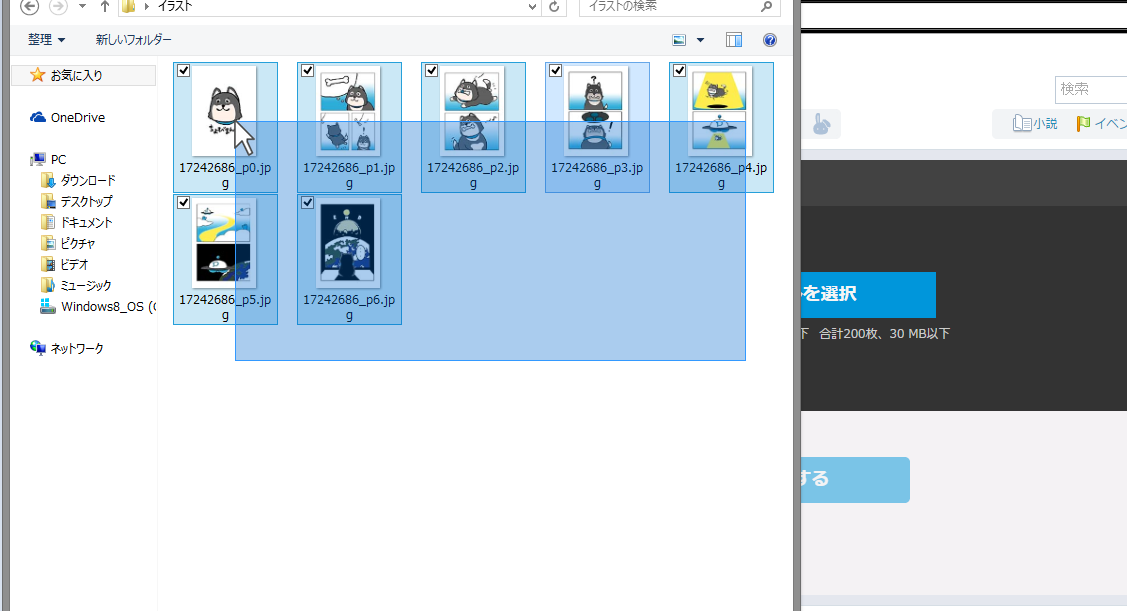 4.After checking the order of the page, you can repost by selecting the Submit button.