My pixiv is your acquaintances or friends on pixiv.
Even if you do not have My pixiv, you can view illustrations, read novels and enjoy the site, but you'll have even more fun with My pixiv.
You can add users to your My pixiv with the following procedure.
1. Click "Add to My pixiv" from the page of the user you want to add.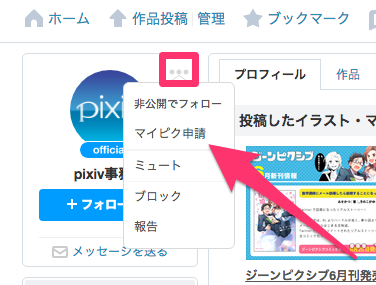 2. Enter a message and send.
3. When the recipient user approves the message, they will be added to your My pixiv.
* It is prohibited to send mass My pixiv application requests.