A site strongly resembling pixiv in appearance and content will contain the following traits.
・The URL domain does not end in .pixiv.net
・You get the impression to be logged in, but the account is not actually your usual account
It is possible that your pixiv account will be phished if you enter any information about your pixiv account on a site like these.
Please check that the URL of the site ends in ".pixiv.net" when you enter your account information.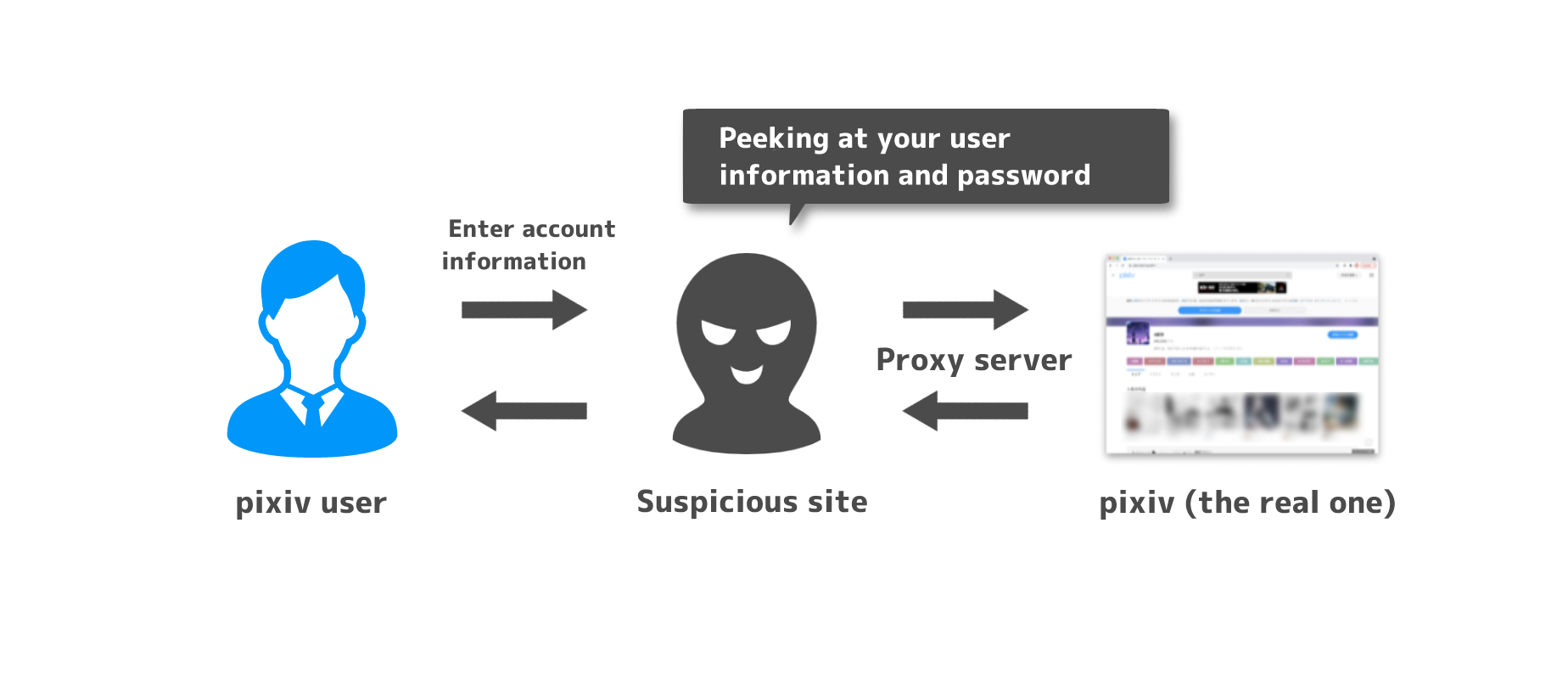 Please change your password settings if you have entered your username or password on any suspicious sites.
Please check here for safe password settings.