"Group into series" lets you extend your search to apply to series' information.
Toggle it on from the search results page to extend your search from one-shot novels to series too.
The search will include series' titles, summaries, and information. You can also search series by the number of total characters.
On mobile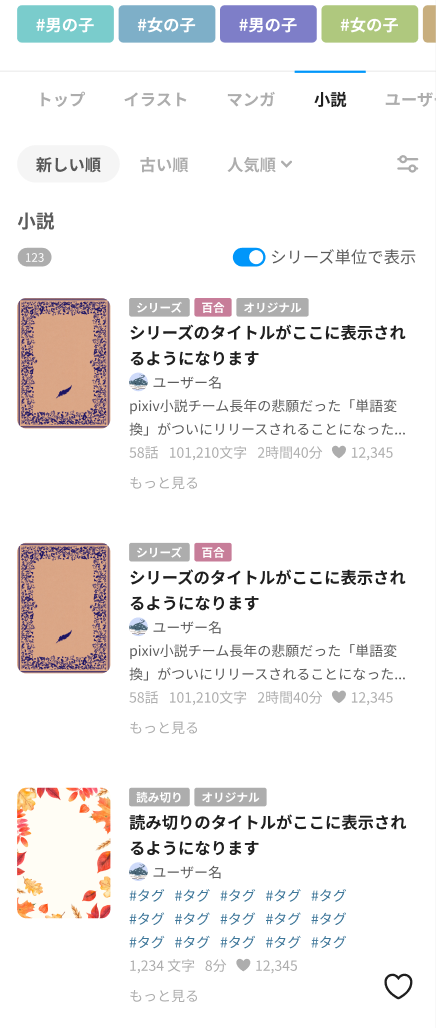 On desktop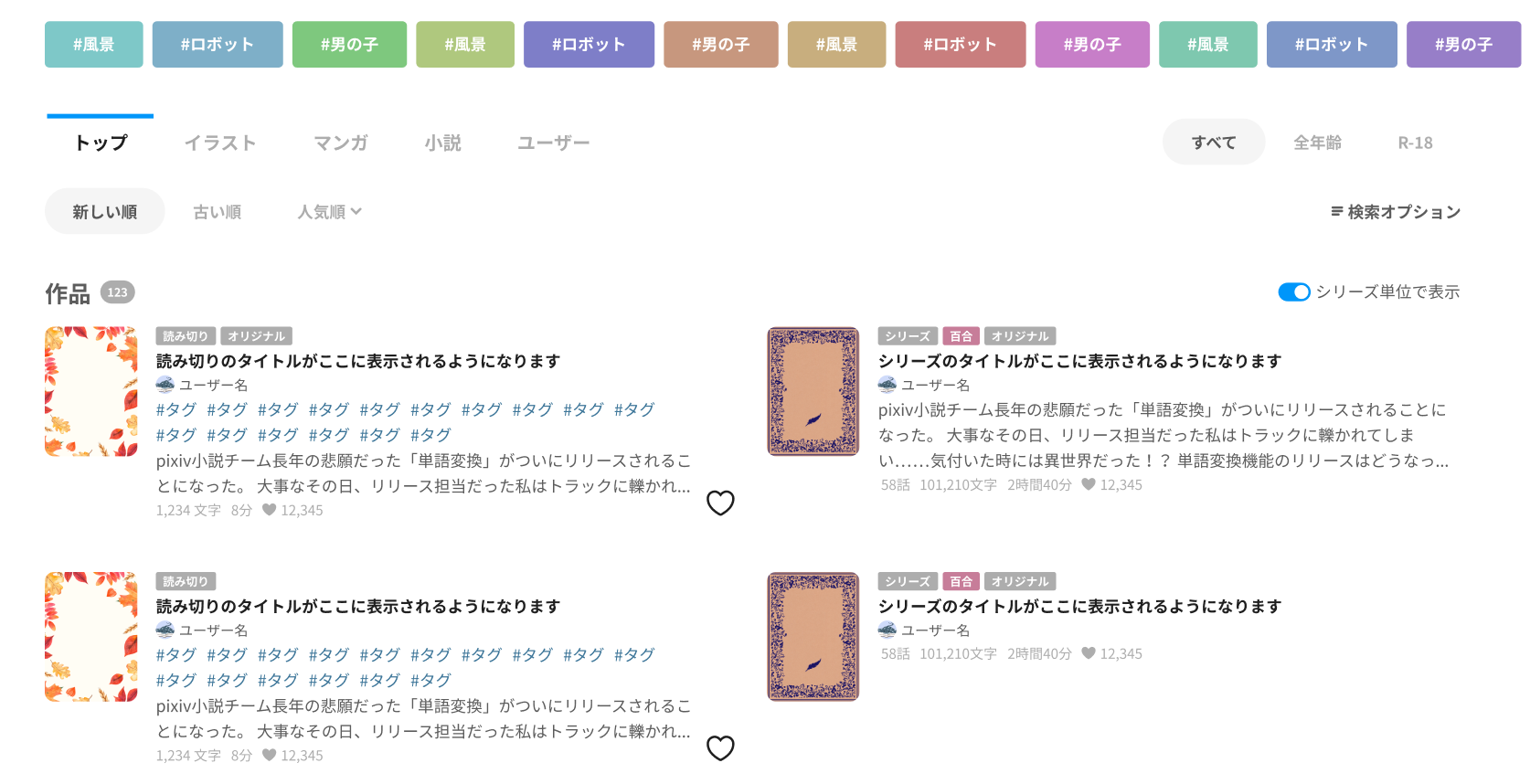 About the number of bookmarks on a series
The number of bookmarks on a series is the total number of bookmarks on every single novel in that series. Bookmarks by the same user will be counted as one.

Sorting results by newest/oldest
The date for a series gets updated every time the author adds a new novel to it.
If you have any other doubt on Novels' series, check out the Help section.