You can set a work's language from the Novel posting page.
When searching for works, you can refine your search by language from Search options.
* It may take some time for posted or edited work to show up in the search results.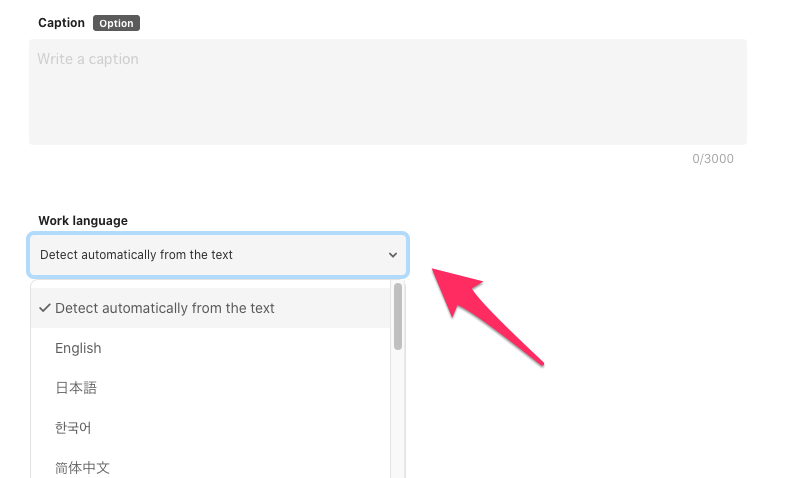 The default setting is for the language to be determined automatically based on the language of the body text of the work.

The languages supported for the automatic feature are Japanese, English, Korean, Simplified Chinese, and Traditional Chinese. If the language can't be determined, it will be set to the same language as the work posted before it.

If you select Work language, you can manually set the language of the work.

If your work's language is not listed among the options you can select, please set it as Other.
In this case, please contact us regarding the language not listed via our Feedback. We will consider adding that language to our list.